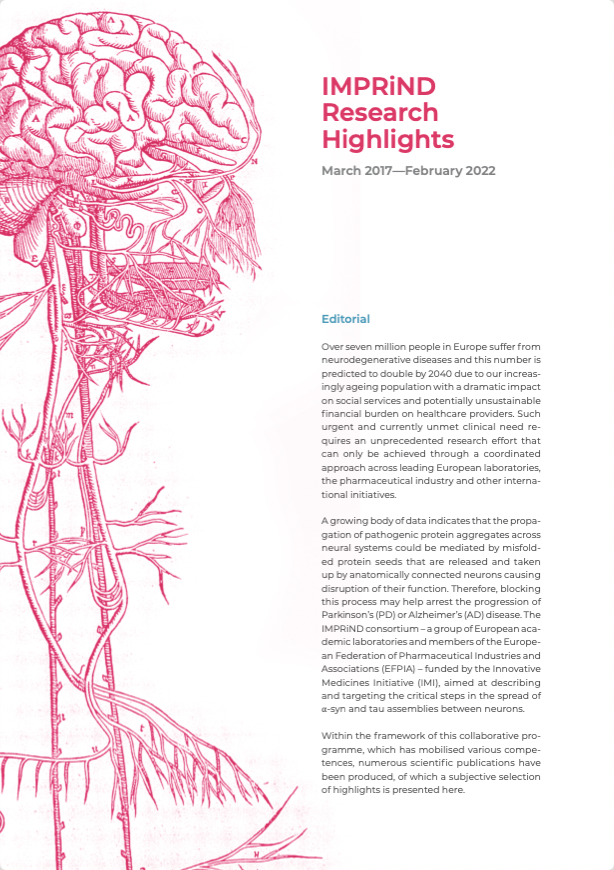 A collection of all IMPRiND research highlights is now available for download. This document is a journey through the research results of the project over the last five years.
New scientific consensus has been established by the Cryo-EM characterisation of tau and α-synuclein filaments isolated or amplified from human brains. This work has led to a structure-based stratification of tauopathies and improved standards for the development of ligands or therapeutics (e.g. PET ligands, antibody immunotherapies or anti-aggregation molecules).
Importantly, the consortium has used highly characterized seeds and readouts of seeded aggregation to complete CRISPR-based and siRNA screens and identified modifiers of α-synuclein and tau aggregation in cell lines and primary neurons. These screens will become publicly available upon completion of the project and provide a rich source of data for Industry and academic partners interested in drug target discovery and development.